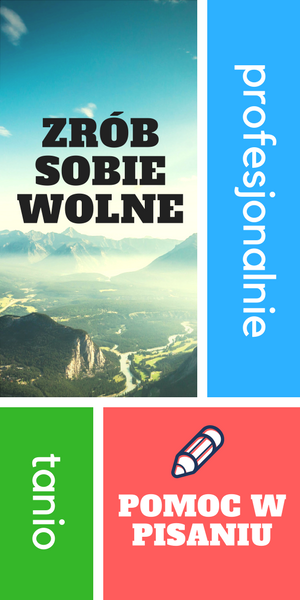 A profile of a perfect candidate is used in the process of recruitment and selection. It will be helpful if you want to choose a proper person.

Profile of a perfect candidate for a work position
A profile (or characteristics) of a perfect candidate is a document, which apart from description of the job position, poses a basis for preparation of an advert or other materials sent to candidates for a job position. It is applied in the recruitment and selection process. It is worth preparing it in a written form, especially if more evaluating persons take part in the selection. It will make it easier for them to pay attention to the same aspects.
The prepared characteristics of a candidate includes criteria, which form a basis for decisions that enable creation of a final list of candidates. This is a basis for planning and choosing methods of selection, it will also help a person responsible for recruitment create a plan of a job interview. It will be very effective, when many candidates that meet necessary criteria appear.
Elements for evaluation is selected for every work position. The following are taken into consideration: education, experience, skills and personal features. Not all features possessed by candidates are perceived to be equally important.
Characteristics of a perfect candidate may be divided in accordance with the following factors: (1) those that are necessary to fulfill duties, (2) desired but not necessary and (3) those useful. The first group, the necessary factors are those features that a candidate needs to possess necessarily. They often overlap with those pointed in the job position's description. The desired factors facilitate fulfillment of employee's duties, and they would be useful for the company, but the candidate does not become rejected only because of not having them. The useful factors are those abilities and additional experiences, which improve the candidate's value but the employer resigns from them at first.
Therefore, where the interviewer performs selection, at the beginning he rejects those persons, who does not have the necessary features. If he hired such a person, the company would need to incur costs of training. This is followed by (e.g. in a situation when many candidates have necessary features) desired and helpful factors.
Each requirements that is put forward needs to be justified. These need to be qualifications that are needed on a given job position. They cannot be discriminating. While preparing a profile of a perfect candidate, you should also pay attention, whether you do not disqualify someone just because he hold a language certificate that is equal to that required.
Outline
Heading (e.g. "Personal characteristics", "Candidate's characteristics", "Profile of a perfect candidate");
Name of the work position;
Necessary features (including educations, experience, abilities and personal features);
Desired features;
Helpful features.
Example
Profile of a perfect candidate for a work position – example
ADMINISTRATION AND PROMOTION SPECIALIST
– CANDIDATE'S CHARACTERISTICS
Necessary features:
higher education;
good interpersonal and communication skills;
ability of free and effective communication in English, written and spoken;
ability to solve problems and act in crisis situations (work with a difficult customer);
high personal culture;
motivation for work;
computer literacy (Windows, Microsoft Office);
operating office equipment.
Desired features:
certificates of participation in courses and trainings from the scope of procurement for the EU funds;
experience in marketing and promotion;
own initiative and engagement;
a mobile phone.
Helpful features:
living nearby;
flexibility.
Komentarze