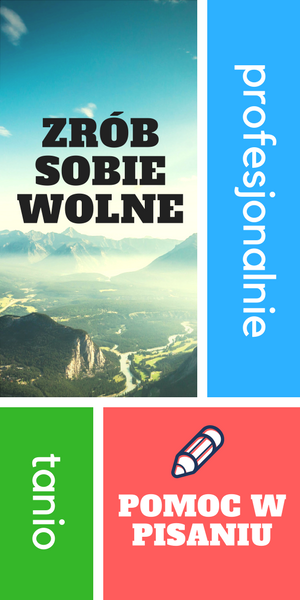 Planning to start your own business, but not sure where to begin? Maybe you're wondering what kind of business will bring you satisfaction and profits? Or perhaps you're simply interested in the beauty industry? If so, it's worth considering opening a beauty salon. This business is becoming increasingly popular, and more and more people are opting for professional cosmetology services. In this article, you will learn about the benefits of running a beauty salon and what steps you need to take to get started in this industry.
The beauty industry in 2023
The beauty industry in Poland seems ready for the challenges that 2023 will bring. The cosmetic-chemical market in Poland is growing, and according to NielsenIQ data, the value of the market is as much as 33 billion PLN, half of which is cosmetics. Interestingly, the growth in the cosmetic category is both valuable and quantitative, indicating that consumers are buying more cosmetics than last year. Men are becoming an increasingly important consumer group for cosmetics manufacturers.
Polish companies are increasing their foreign sales after the collapse of Eastern markets at the beginning of the year. The value of sales of Polish cosmetics to European Union countries increased by 15.9% year on year, and the total value of Polish cosmetics exports during the first nine months of 2022 was slightly positive, reaching nearly 3 billion EUR.
Experts point out that an increasing number of people use cosmetics, including younger people and older people who can often afford premium products. In 2023, the beauty industry will have to face new challenges, but the forecasts seem optimistic.
Customers of Beauty Salons
The general trend among customers of beauty salons indicates that they are becoming more and more aware of the beauty market and services. The philosophy of the spa is no longer seen as a luxury, but as an element of promoting a healthy lifestyle. The spa, as a comprehensive service consisting of care treatments for the body and mind, is subject to constant transformation. To be competitive in this market, it is necessary to introduce innovations that are attractive to customers. Beauty salon owners understand that the spa offer cannot be limited to just treatments, but must also include the surrounding environment, architecture, interiors, leisure activities, diet, and more.
Among the customers of beauty salons, several types of consumers can be distinguished based on their needs. The first group consists of people who prefer non-invasive treatments that are risk-free and made from proven and dermatologically tested products. These individuals prefer to have cosmetic treatments in a professional salon under the supervision of a specialist. Other customers have a strong need to be unique. These are typically young, socially and professionally active individuals who use expensive and luxurious treatments based on specific products or expensive recognized brands. They are not necessarily wealthy individuals.
Beauty salon customers also include people who have a strong need to impress others. Characteristic of them is the tendency to demonstrate their wealth by purchasing services and products beyond the financial reach of most people in their surroundings. These are people with a strong desire for comfort.
In addition, customers of beauty salons like to try new things and are willing to take risks associated with purchasing new services. They can be both young and old people, but with higher incomes and good knowledge about new cosmetic products on the market. This group of customers is open to change and willing to experiment with new services.
Benefits of running your own beauty salon
Customers value contact with professionals. Knowledge, experience, honesty, and kindness of a cosmetologist are important to them. It's about an individualized approach to each client that will allow achieving the desired result. This group of customers is willing to rely on the knowledge and experience of the service provider, and lasting relationships are based on trust and honest communication.
Running a beauty salon can bring many financial and personal benefits, such as:
Financial benefits – a beauty salon can provide significant income if it is well-managed and offers high-quality services. It is a developing industry, and many people regularly use beauty services, which can contribute to stable income.

Satisfaction from work – running a beauty salon gives satisfaction because it can help people improve their appearance and self-esteem.

Possibility of creative self-expression – in this profession, you can use your creativity, creating new styles and trends.

Development of skills – running a beauty salon requires many skills, such as financial management, sales, marketing, customer service, and cosmetic skills.

Possibility of working with people – running a beauty salon allows working with people and building positive relationships with clients. This can contribute to personal development and job satisfaction.
Is opening a beauty salon a good business idea?
Opening a beauty salon can be a good business idea, but it requires proper planning and preparation. Firstly, market research should be conducted to understand the needs and expectations of potential customers. It is also necessary to investigate the competition in the area and consider how to differentiate your salon from other similar businesses.
Next, a location that is accessible to customers and attracts their attention must be chosen. It is also worth investing in appropriate equipment and tools, as well as hiring qualified employees who will be able to offer high-quality services.
Of course, opening a beauty salon is associated with certain costs, such as rent, equipment and cosmetics purchases, electricity and water fees, and employee salaries. Therefore, costs should be carefully calculated and a business plan prepared to ensure that this investment will be profitable.
In summary, opening a beauty salon can be a good business idea, but it requires proper planning, preparation, and cost awareness.
Komentarze