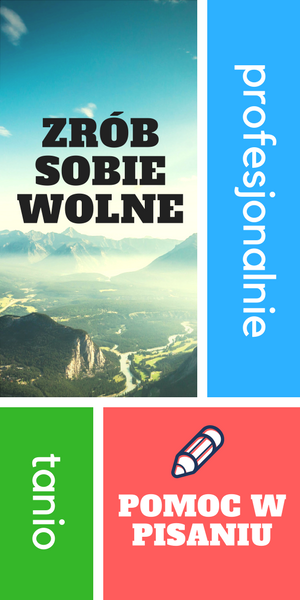 Are you preparing a SWOT TOWS analysis for a resort? This article provides a complete example of a SWOT analysis, including a description of the analyzed company, an assessment of the factors, an evaluation for each of the strategy options, and a description of the further action plan. You can find the process of creating a SWOT TOWS analysis and the structure of the document for free on the JakNapisac.com website in the article SWOT/TOWS Strategic Analysis Step by Step. The following SWOT TOWS analysis example was created based on the guidelines provided there.
Read the SWOT TOWS analysis prepared for a recreational center. A SWOT analysis is not just a table divided into four parts where random factors are listed. It is a tool that allows you to choose a strategy for your company based on its real strengths and weaknesses, as well as the opportunities and threats present in its environment.
Complete text: SWOT TOWS Analysis of the "Jaspis" Resort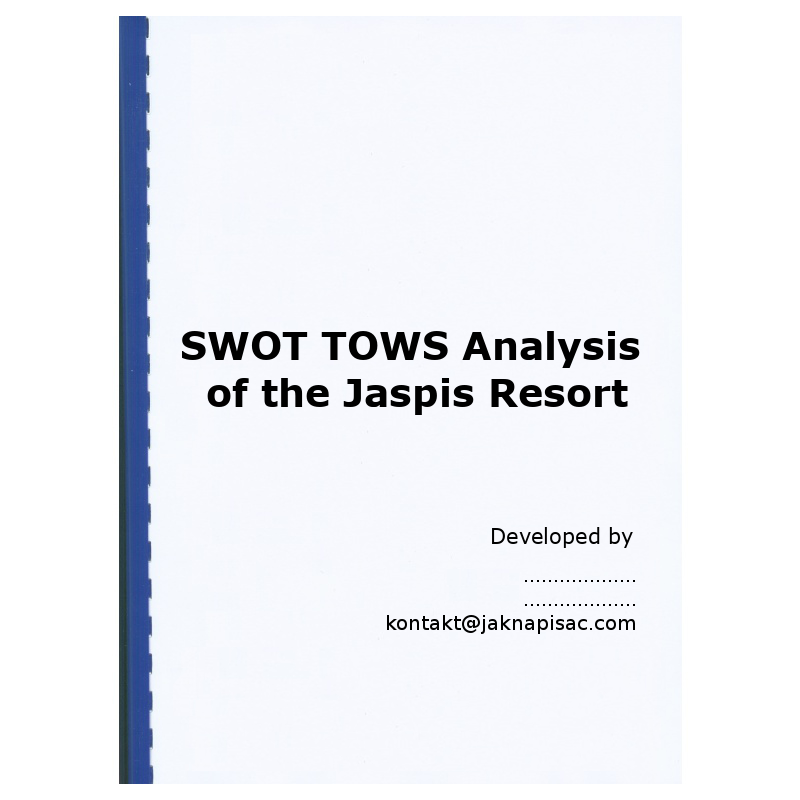 Table of Contents
Introduction
1. Assessment of the Current Situation
1.1. Company Environment
1.2. Industry Description
1.3. Target Market
1.4. Competitive Analysis
2. Company Mission and Objectives
2.1. Company Mission and Vision
2.2. Short-Term Objectives
2.3. Long-Term Objectives
3. Identification and Description of Factors
3.1. Factor Evaluation
3.2. Strengths
3.3. Weaknesses
3.4. Opportunities
3.5. Threats
4. Evaluation of the Strategic Position
4.1. Determination of Weights
4.2. Analysis of Relationships
4.3. Summary of Results
5. Choice of Strategy. Conclusions
5.1. Strategic Objectives
5.2. Operational Objectives
Summary
List of Tables
Introduction
The following SWOT TOWS analysis was prepared for the Jaspis holiday resort in connection…
This is a fragment of the text. You can access the entire text on the website JakNapisac.com – Shop.

Komentarze