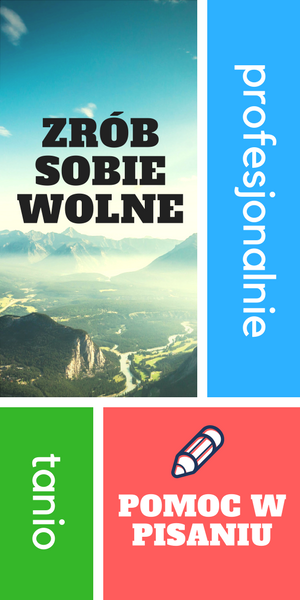 A holiday resort is a place that offers accommodation, recreational and sports services, as well as other attractions for people who want to relax from their daily duties. Holiday resorts are usually located in picturesque places, away from the city noise, for example, by lakes, in mountains or by the sea. They are often designed with the aim of providing guests with maximum comfort and convenience, so that they can relax and enjoy various forms of recreation. Holiday resorts are popular among tourists and often constitute an important element of the tourism industry.
Advantages of running a holiday resort
Running a holiday resort can have many advantages, such as:
High profits – a holiday resort is a business that can bring significant profits during the peak tourist season.

Financial stability – if the resort is well-run and has a regular clientele, it can provide a steady income throughout the year.

The opportunity to work in a beautiful area – holiday resorts are often located in picturesque places, which can be a motivation for owners to work in such an environment.

Job satisfaction – running a holiday resort can bring job satisfaction, especially if the owners enjoy working with people and want to provide them with the best possible holiday experience.

The opportunity to offer interesting attractions – holiday resorts often have many attractions for their guests, such as swimming pools, tennis courts, water parks or spas, which attract new customers and encourage them to return.

Creating a positive image – a well-run holiday resort can have a positive impact on the owners' image, but also on the promotion of the entire region in which it is located.
Disadvantages
Running a resort also involves some disadvantages, such as:
High investment costs – opening a leisure center often requires large financial investments, which can be a barrier for potential owners.

Seasonality – a leisure center usually generates the highest profits only during the peak tourist season, which means that in other months it may generate lower revenues or even no profits.

High competition – the tourism industry is highly competitive, and leisure centers often have to compete with other facilities in the same location, which can affect prices and profit margins.

Hard work – running a leisure center requires hard work, especially during the season when a large number of guests need to be serviced.

Necessity of providing high-quality services – leisure centers must provide high-quality services to attract customers and encourage them to return, which requires investment in appropriate staff, equipment, and infrastructure.

Changing trends – tourism trends are changing, which means that a leisure center must constantly develop and adapt to new customer requirements, which may involve additional costs.
Choosing a Location
The location of a holiday resort is a key factor that influences its success and profitability. Here are a few places worth considering when choosing a location for a holiday resort:
Coastal resorts: These places are popular among tourists in the summer due to their beaches, warm weather, and many tourist attractions. However, they require a large initial investment and usually have high competition.

Mountains: Holiday resorts located in the mountains are attractive to tourists both in summer and winter. Winter sports and skiing attract crowds in the winter season, and in the summer, the possibility of hiking, cycling, and other activities in the mountains makes these places popular with tourists.

Lakes: Holiday resorts on lakes are popular in the summer due to the possibility of water sports, fishing, sunbathing, and other activities.

Rural areas: Holiday resorts located in secluded places, away from the hustle and bustle of the city, often attract tourists looking for peace and relaxation.

Historic cities: Holiday resorts in close proximity to historic cities, with interesting monuments, culture, and nightlife, are attractive to tourists who want to combine relaxation with sightseeing and exploring new places.
Is a resort a good business idea?
The decision on whether a resort is a good business idea depends on many factors, such as location, competition, investment costs, seasonality, and consumer preferences. With a good location, increasing number of tourists, lack of sufficient competition, and proper management, a resort can be a very profitable business. However, before making a decision to invest in such a business, it is important to thoroughly analyze the market, conduct market research, and prepare a business plan. It is also worth consulting with experts in the tourism and business fields to obtain professional opinions on this type of investment.
If there is a high demand for such services in a particular region and there is a lack of competition, opening a resort can be a good business decision. However, it is important to remember that such a business involves high investment and maintenance costs, and is dependent on seasonality and weather variability. In addition, to achieve success in the tourism industry, it is important to provide high-quality services and interesting attractions for guests.
It is also important to realize that opening a resort is a large responsibility and its operation requires management of a team of employees, including waiters, cleaners, and animators, who will ensure guests a comfortable stay and unique experiences. If you have experience in the tourism industry or employ experts who can help you manage the business and provide the right offer for your customers, opening a resort can prove to be a very beneficial investment.
Komentarze